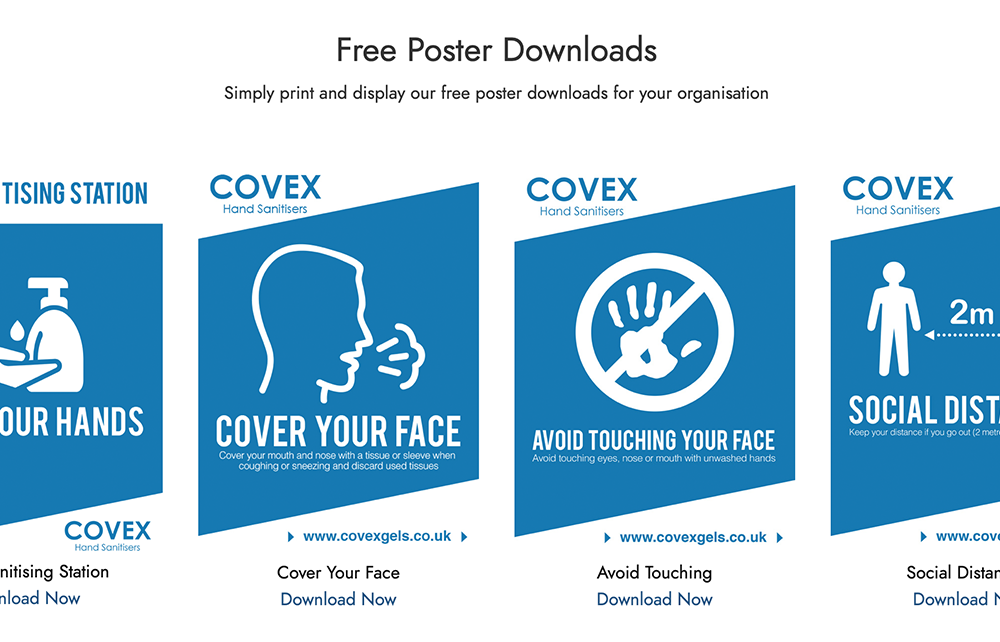 Poster Downloads
We've designed some useful posters ready to download right now from the dedicated poster page:
Click here to visit the free poster downloads page
Social distancing and using hand sanitiser are now required for the forseable future, so we've created a number of posters that you can download free of charge and use as you require.
Looking for a specific type of poster? Why not get in touch with our customer service team to discuss your requirement.